South Campus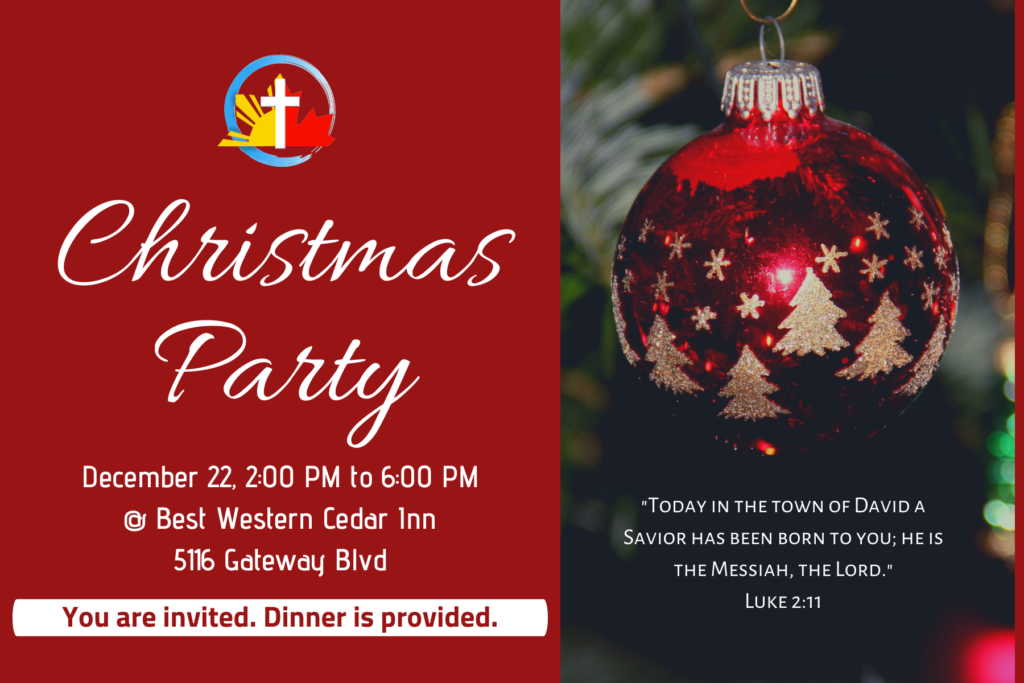 WELCOME TO FIBC
Filipino International Baptist Church is a family-oriented church that reaches out to the city of Edmonton for Christ, one Gospel conversation at a time. FIBC is one church in multiple satellite locations. Our South Campus just celebrated its first year anniversary. This location aims to serve the people of Lakewood and Twinbrooks communities and the surrounding area. Come worship with us every Sunday, 2:30 pm at Menisa Daycare Centre.
Contact

Upcoming Events
THE GOSPEL PROJECT
The Bible is not a collection of stories. It is one story of God's plan to rescue His people from sin and death. It is the story of redemption, the gospel message of Jesus Christ. And it's our story, too.
Join us as we do a Christ-centered chronological Bible study for all ages called "The Gospel Project" during our prayer meeting every Thursday from 7pm-9pm at Menisa Daycare Centre. Hope to see you there.