COVID-19 UPDATES:
Alberta has declared a state of public health emergency. COVID-19 cases and hospitalizations continue to rise, largely in unvaccinated Albertans. New measures to protect the health care system, stop the spread, and increase vaccination rates come into effect starting September 16.
Mandatory restrictions for places of worship are in place so there will be adjustments to how we operate on Sundays:
Capacity limited to 1/3 fire code occupancy.

Online registration is required to join in-person gathering and will be checked at the door.

Masks are mandatory.

2 metres physical distancing between households, or 2 close contacts for those living alone.

Sunday worship service will be also available online.
Weekend Service Gathering Guidelines
We are so glad that you are joining us for a weekend service.
Please take note of the following in order to help us gather safely:
Do not attend if you are experiencing
any signs of illness.
Including cough, fever, shortness of breath, runny nose, or sore throat.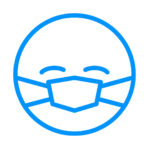 Masks are required
Current Alberta public health measures require masks to be worn in all indoor public spaces.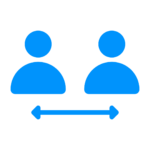 Social distancing
Allow AT LEAST 6 feet physical distance. Sit only with your household.
WELCOME
Filipino International Baptist Church is a family-oriented church that reaches out to the city of Edmonton for Christ, one Gospel conversation at a time. FIBC is one church in multiple satellite locations. Our West Campus serves the people of Edmonton West. Come and join us this weekend!
Friday: 7:00 pm (Prayer Meeting and Xtatic Youth)
LOCATION
• West Jasper Sherwood Community League
9620 152 St NW Edmonton, AB
CONTACT INFO
• west@fibcedmonton.ca